We've got a whole bunch of schedule changes (mostly due to the strike) to announce, so thought we'd put them all here on the website.  We also are updating our Google Calendar, and making note of the changes on our Facebook Page.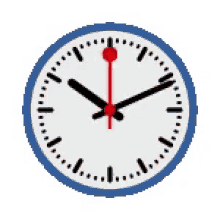 FIRST OFF– The clocks are moving backwards.
NOTE:  This is not strike related.
For Daylight Savings Time. The clocks are scheduled to move back on Sunday morning at 2 am.  When you go to bed Saturday night you will wake up with an "extra" hour!  Congratulations!
And now, some School related schedule changes:
1.  PTA Meeting Moved to just before Movie Night!
The Next PTA Meeting was scheduled for Tuesday November 12 at 7:30 am.  That has now been changed to 5pm on Friday November 15 (1 hour prior to our Movie Night)  At the last PTA meeting, several parents had suggested this time as an idea.  The movie will be the Pixar classic Toy Story 4.
2.  The Book Fair Has Been Rescheduled.

On Tuesday November 12 there will be a setup day for the Book Fair, which will run from Wednesday November 13- Thursday November 21st.  This schedule is slightly compressed compared to the original schedule, so buy lots of books!  A schedule will be coming home soon on what days your students class will visit the book fair.
Also, we would love to have you volunteer for the Book Fair, especially for setup.  If you'd like to do that, get in touch!
3. Picture Week Has Been Rescheduled.

Picture week has been moved to the week of Dec 2-6.   A flyer should be coming out from the administration with new dates for your student's class.
4.  Days Off in November
The following days were originally scheduled as off days:
Friday, November 8 – School Improvement Day –
Friday November 11- Veteran's Day
Wednesday, November 13 – Parent-Teacher Conference Day – Report card pick up
No word yet from CPS whether these days has been changed.  If we get a notice that they are changed, we will make sure to notify you via our facebook page.